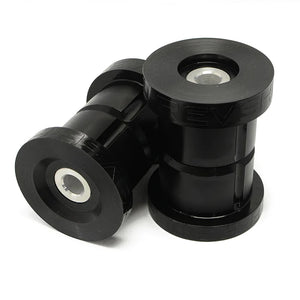 Rear Subframe Bushings - BMW E36 318Ti/Z3
These polyurethane bushings will stiffen the rear subframe. They are
available in "stock height" to retain the stock suspension geometry or
"12mm" to raise the subframe to correct severe negative camber.

Fits BMW E36 318ti and Z3


Teflon prelube included.
Sold as a set
Lifetime warranty
Please specify the hardness and the subframe bushing height.