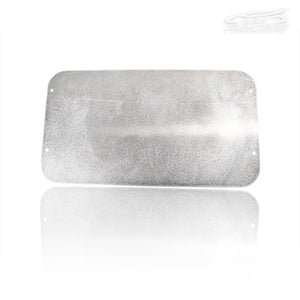 AAF E30 HVAC Firewall Block Off Plate
AAF E30 Heater Block Off Plate.
This is a solution for all E30 race cars. Stock heater boxes are often not needed on race cars, and this block off plate is a lightweight and stylish replacement. It is recommended to use silicone on the sealing surface to keep all engine fumes outside the cabin.
Hardware included.